News
Brixton at Wheels and Waves
Brixton Motorcycles will be present at this year's Wheels & Waves in Biarritz from 29 June to 3 July 2022.
Brixton Motorcycles fans are invited to visit the stand (BG07) throughout the five days of this exceptional festival dedicated to motorbikes and mixing various influences from surfing, custom, music, lifestyle and art.
On the Brixton stand, it will be possible to discover the models of the 2022 range, and in particular the new Cromwell 1200, the brand's new highlight, which is going to be released this summer.
And see you on Sunday 3rd July at 10am on the stand for the Brixton Breakfast!
For more information on Wheels & Waves: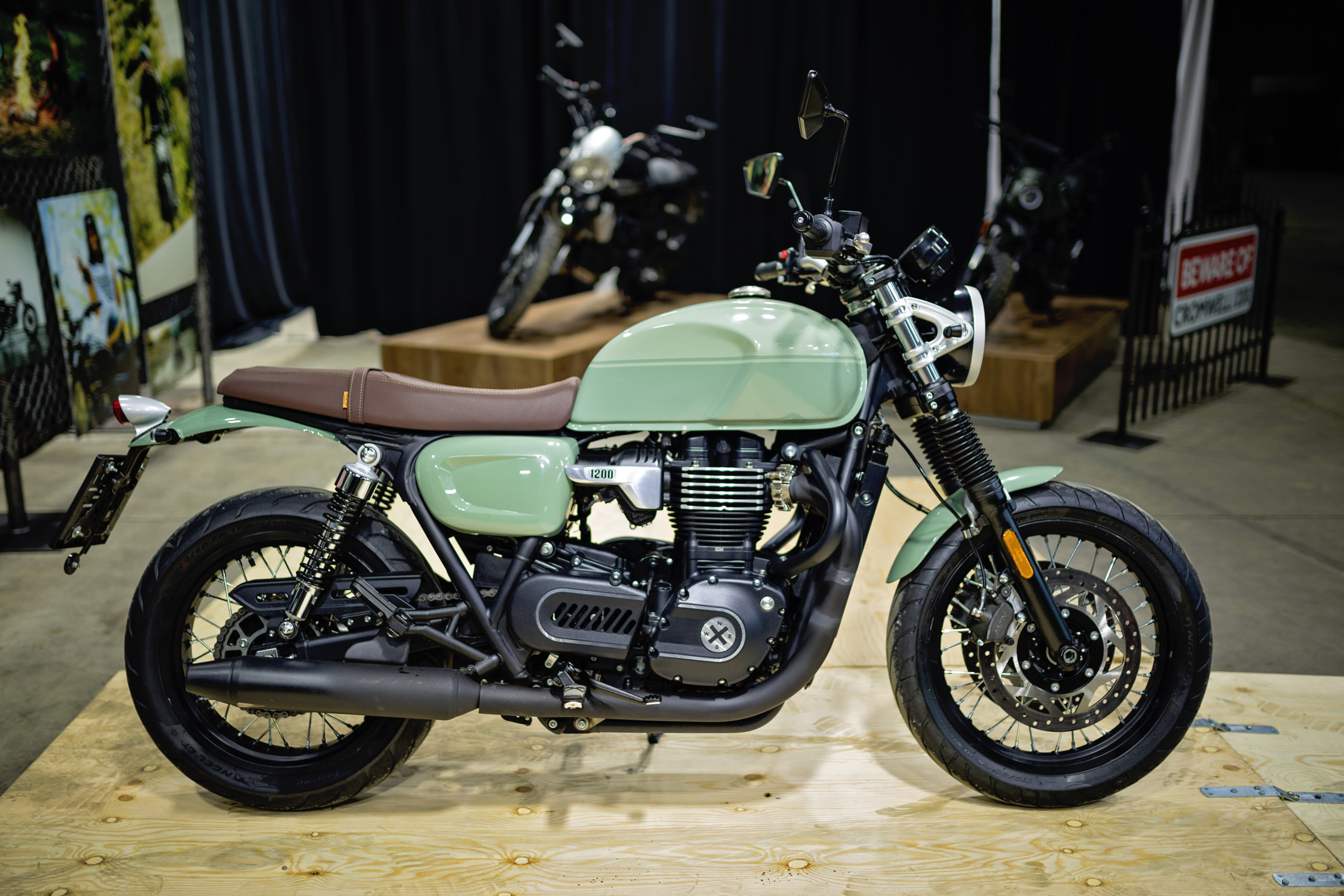 See you on Sunday 3 July at the Brixton Breakfast
As part of Wheels & Waves, the brand is pleased to invite you to the first official Brixton community event organised by Brixton Motorcycles France.
Participants are invited to the Brixton stand at Wheels & Waves on Sunday 3 July at 10am for the Brixton Breakfast, a social event where Brixton fans can meet and exchange ideas.
Brixton goodies as well as coffee and croissants will be available. It will be an opportunity to meet the Brixton team, to discuss with other Brixton fans and perhaps to plan future rides together!
Register before June 30th for this free event by clicking on the link below!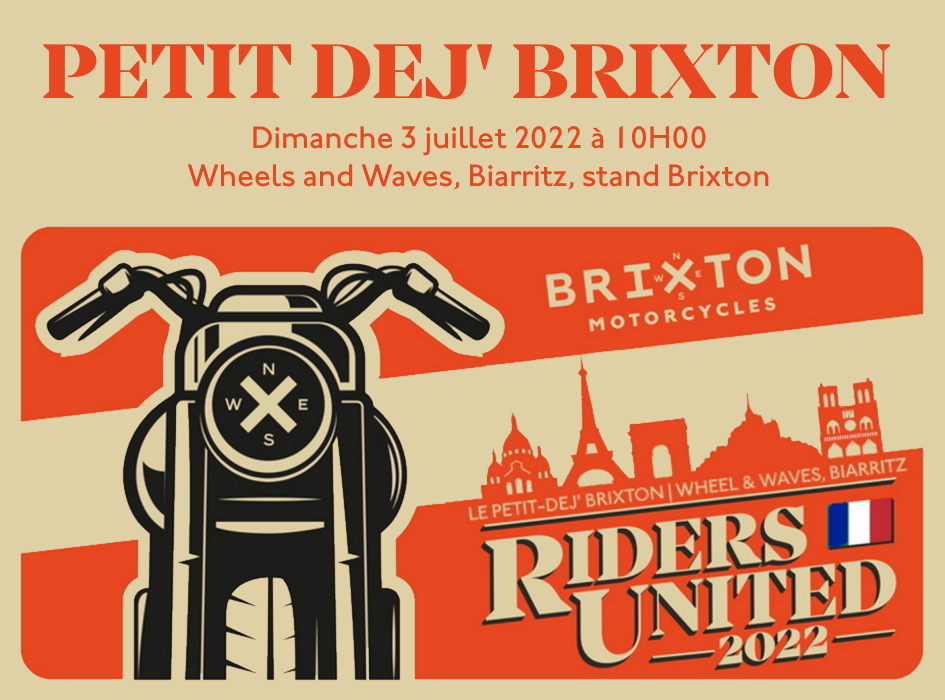 Participation to the "Your Brixton in the spotlight" photo contest
Also on the occasion of the Wheels and Waves festival in Biarritz, a photo contest is proposed "Your Brixton in the spotlight":
Participants will be able to send their favourite photo of their Brixton! Whether it's in front of a nice landscape, in action, or simply to highlight details of the machine…
The 10 best photos will be exhibited on the Brixton stand at Wheels and Waves!
Photos to be sent with name/first name to:
marketing.france@ksr-group.com 
Closing date for entries is 24/06/2022 at 17:00