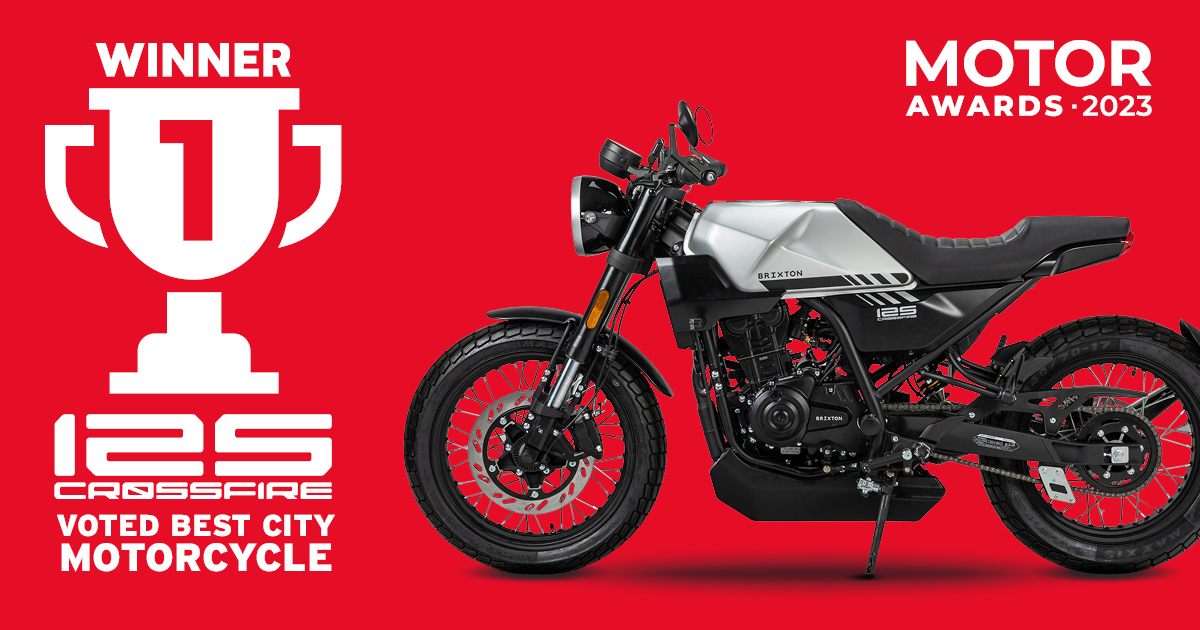 News
Crossfire 125 winner of the Motor Awards 2023
The Brixton Crossfire 125 was voted best city bike at the Motor Awards 2023 in Spain! More than 230k users participated in the voting between cars and motorbikes. Out of the 13 models in the urban category, our 125cc neo-retro came out as the winner.
The Motor Awards, created in 2011, organised by the motor portals of Adevinta Spain (coches.net, motos.net and milanuncios), are the most important motor awards in Spain. The large participation of users breaks records each year. In this ninth edition, more than 230,000 users participated. 
This year, on the 20. April 2023, the awards were presented at the Teatro Goya in Madrid. The event was also streamed through the social networks of coches.net and motos.net. The gala was full of surprises and laughter from the presenter and comedian Dani Delacámara, but the best moment was undoubtedly when the winning motorbike in the urban category was revealed.
Crossfire 125, the user's choice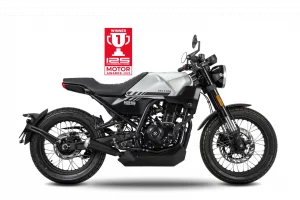 70 models, 8 categories and 8 winners. The competition was tough for our Crossfire 125 as it was competing to be the best urban bike with 12 other models of well-known brands such as Yamaha, Honda, Benelli and more. But the users choice was clear: Our Crossfire 125 was the best of them all! 
And no wonder, this bike is one of a kind, there is no 125cc like it, in fact, it doesn't even look like a 125. Its Café Racer character, but at the same time, modern, gives our Crossfire a neo-retro look that will make you look twice. Like its sister models, it features the iconic X on its fuel tank. And even though it's smaller, it's a real beast.
This liquid-cooled 4-stroke single-cylinder with ABS brakes and 11 L fuel tank, which with its low fuel consumption can achieve a range of just over 400 km, is pure agility to dominate the road with ease, it's the queen of corners!
As we told you before, this bike is unique in its category and now, thanks to this award, it has been proven. We would just like to thank everyone who voted for our Crossfire 125, without you we wouldn't have made it, thank you very much!
Want to see what the Motor Awards gala was like? Here are some impressions:
Photos: Adevinta Spain
You can watch the Streaming of the gala here, recorded by Adevinta Spain.
Winning bike: Brixton Crossfire 125