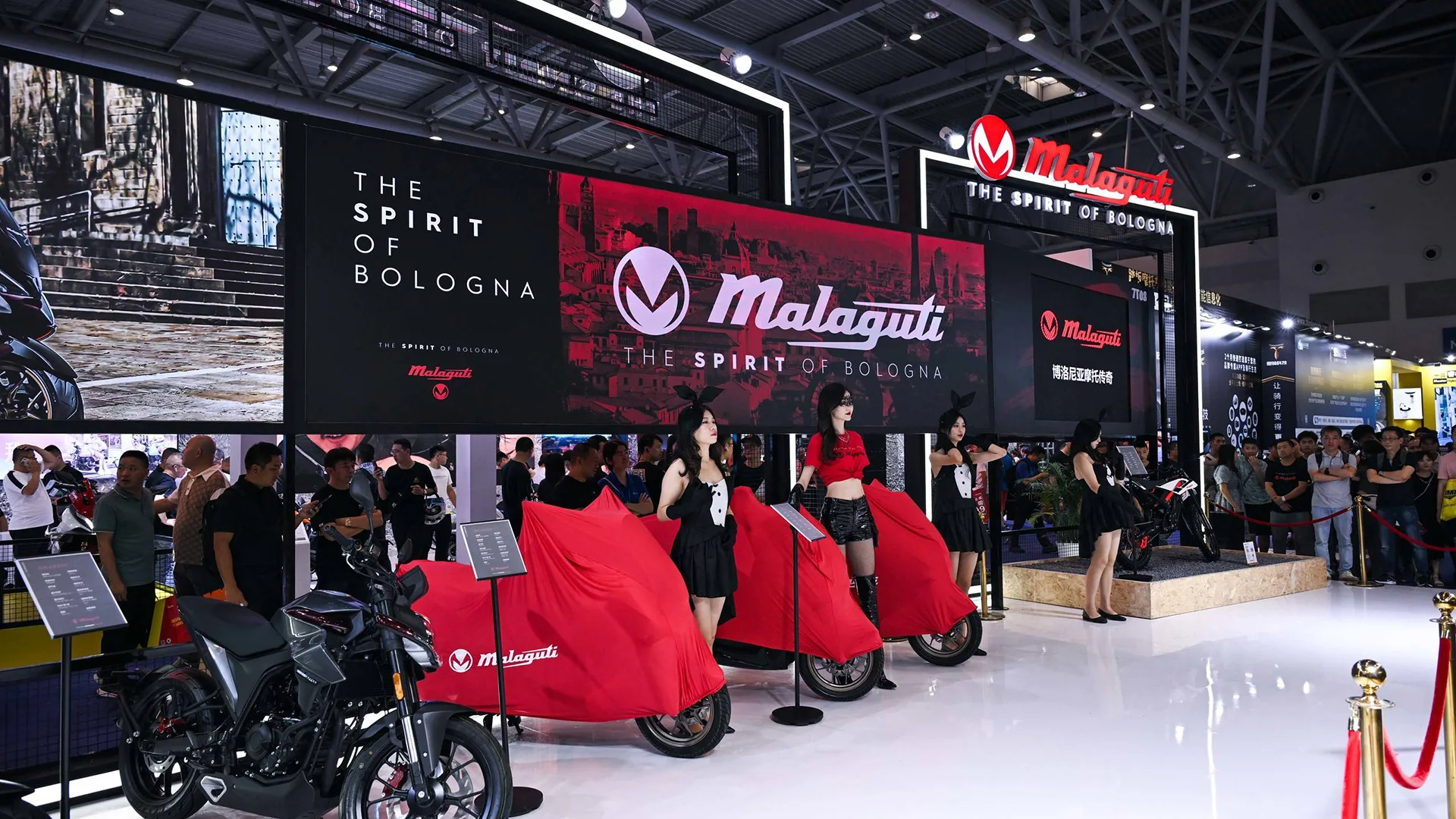 News
Malaguti Distribution Launches in China
We are delighted to announce a significant milestone for Malaguti: this year's Chongqing CIMAMotor 2023 marked the kickoff of Malaguti's distribution in China.
Two-wheeler specialist Hangzhou Enfinity Intelligent Technology CO., LTD, has taken on the responsibility for Malaguti's distribution activities in China. This marks a pivotal moment in our journey as we prepare to develop models specifically tailored for the discerning Asian market.
Highlights:
Introduction of the Phantom X: Developed specifically for the Chinese market, the Phantom X is an innovation based on the legendary Phantom F12 scooter. In addition, three Malaguti E-Mountainbikes were also introduced.
Madison: With its blend of style and performance, the iconic Madison from Malaguti's existing range will make its debut in China and captivate enthusiasts.
Presence of Michael Kirschenhofer: Michael Kirschenhofer, CEO of the KSR Group, led the opening ceremonies, underscoring the significance of this expansion for the Malaguti brand.
Enfinity is already diligently working on establishing flagship stores in major Chinese cities. The model range will encompass existing models tailored for the Chinese market and introduce innovations designed to appeal to the broader Asian audience.
Our exhibition booth at the Chongqing CIMAMotor 2023 event proudly showcased a prototype of the Phantom X, a modern evolution of the legendary Phantom F12 scooter. Additionally, we unveiled three Malaguti E-Mountainbikes – Tuttogas FS 6.0, Tuttogas FS 6.1, and Brenta HT 5.4.
Michael Kirschenhofer, CEO of the KSR Group, shared his enthusiasm for this milestone, stating, "This marks a significant step in the further internationalization of the Malaguti brand. When the KSR Group acquired Malaguti in 2018 from the Malaguti family, we promised to lead the brand from the past into the future. With the current challenges in the European market, I am even more delighted that we can continue this path on a global scale. I have full confidence that we have found the right partner in Enfinity to further develop and establish Malaguti on the international stage."
Stay tuned for more updates as Malaguti continues to conquer new horizons and shape the future of two-wheel mobility!