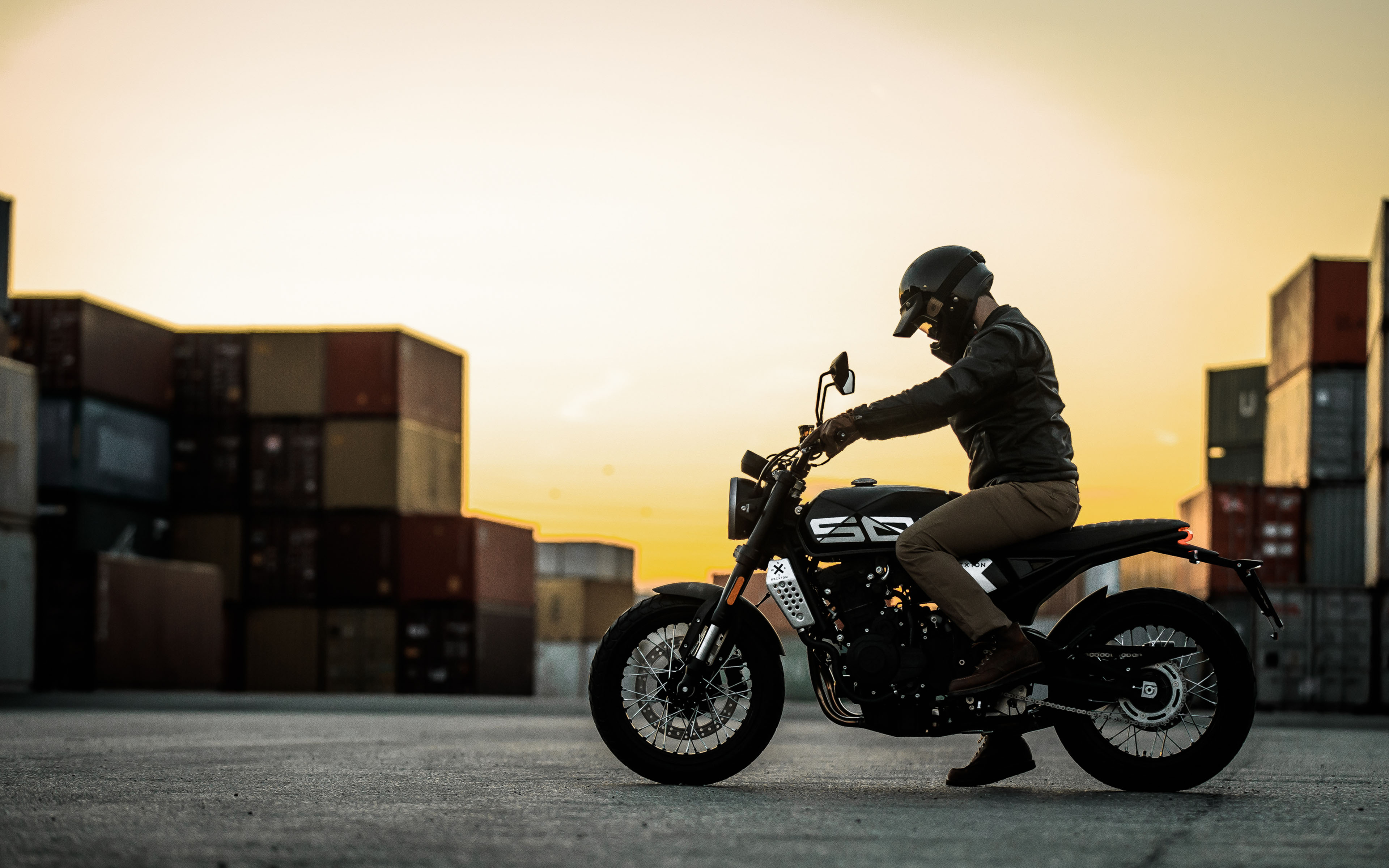 News
EICMA 2019 – BRIXTON MOTORCYCLES
Raw power on the horizon
Four years ago, KSR introduced the new "BRIXTON MOTORCYCLES" brand for the first time at the EICMA International Motor Show in Milan. Three years after the start of production, the brand is present in 50 countries over 4 continents and is one of the market leaders for 125 cm³ motorbikes in many places. The first vehicles ready to go into production in the 500 cm³ segment are being presented at EICMA 2019.
Thanks to its own design centre, things have really got going at BRIXTON MOTORCYCLES! At this years EICMA, BRIXTON MOTORCYCLES is presenting the Crossfire 500 and the robust sister model Crossfire 500 X, which match the concept bike in almost every way. Even the X-Tank, which many feared that would remain a "show gag", was able to be put into series production. Implementing the BRIXTON DNA down to the last detail was the responsibility of an international design team which moved into the newly established design centre at the KSR headquarters in Krems, Austria in 2019. It has its own clay studio, state-of-the-art software and modern hardware such as a 3D printer at its disposal.
Another model under the Crossfire name is already expected for summer 2020, namely the Crossfire 125 XS. Like the top-of-the-range model, the minibike is characterised by its sharp lines, which are particularly apparent in the X-Tank. Following this in the second half of the year, the Crossfire 125 will be BRIXTON's first 125cc motorbike with a water-cooled engine. Of course, this will also get the characteristic X-tank.
In a considerably more classic style, the new Rayburn 125 will most likely make an appearance in the second quarter of 2020 as well. It features a spring-mounted single seat, leather tool bag and subtle dark-blue paint, but of course also standard modern, reliable technology. A total eye-catcher for individualists who want to walk – excuse me – drive their own path.
The Felsberg 125 XC is the third new model expected for the spring of 2020. It's based on the BX 125 X, which is to be renamed "Felsberg 125", but has a larger front wheel, a higher mudguard and series-standard underbody protection.
Furthermore BRIXTON MOTORCYCLES demonstrates its brand development capabilities with presenting a concept bike in even larger displacement classes. From the preliminary sketch to the 3D renderings and the clay model, the entire concept bike was created at the KSR Design Centre. One of BRIXTON's stated goals is to bring this bike into the series too. When this will happen is not yet clear. BRIXTON MOTORCYCLES wants to take its time in creating a technically mature vehicle that exceeds the high quality standards in these displacement classes.