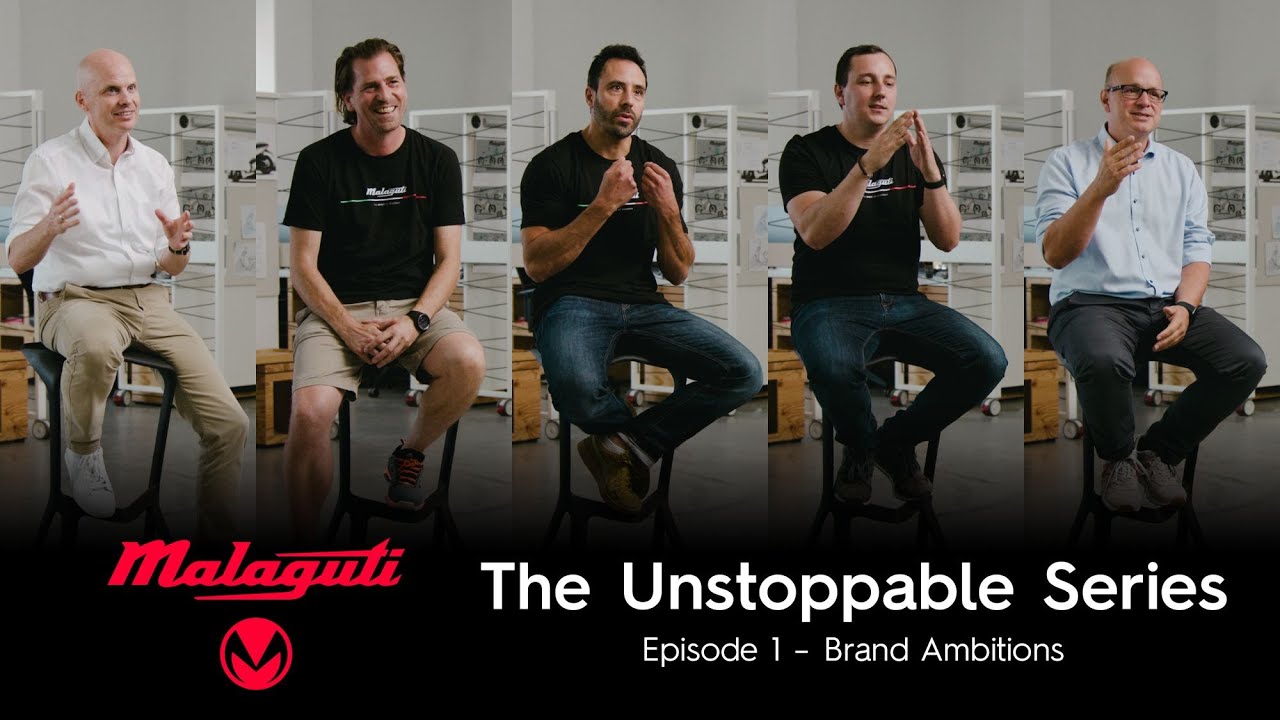 With Malaguti, we have a very special brand with a lot of Italian history and passion in our portfolio. In 2018, KSR started to give the brand a new shine. With the video series "Unstoppable Series", we show which path Malaguti will take into the future.
In recent years, we have breathed new life into the brand. With the Malaguti Drakon, we will present our first Malaguti model completely designed in Krems next year. The creative minds at our in-house development and design centre are well aware of their responsibility, given Malaguti's great history. In the four-part "Unstoppable Series", they show the direction in which Malaguti will develop in the coming years.
In the first episode, our team talks about the brand and its ambitions for the future. In episode two, they provide insights into the design process and talk about how the "Spirit of Bologna" is reflected in the motorbikes. The third episode reveals how state-of-the-art technology has changed the work of designers. Episode four will also be available on YouTube in the coming weeks.
All Brandstory Episodes:
Part 1: Brand Ambitions
Part 2: Design Process
Part 3 | Creative Cyberspace