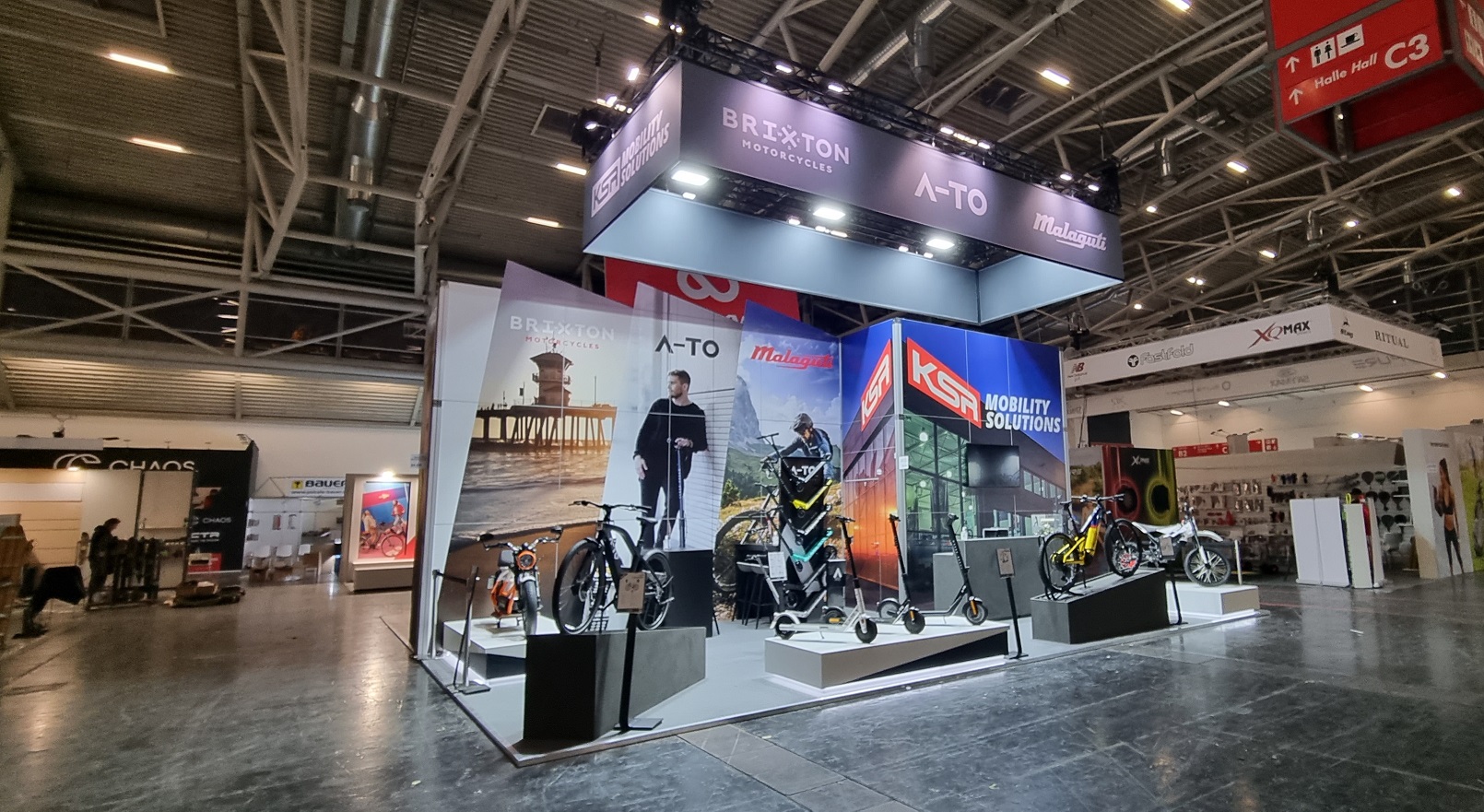 News
KSR presents new models at ISPO 2022
From 28 to 30 November, the ISPO takes place in Munich. KSR is on site (stand B3.330) and presents the latest prototypes, strongest brands and best-selling products at the world's largest multi-segment trade fair for the sports business. Among other things, the new smart watches from COROS and the latest products and developments for the A-TO brand will be presented.
Where next? A-TO presents two new e-scooter models and for the first time an e-bike
With A-TO, the developers, engineers and designers of KSR Group keep creating special mobility solutions for individual needs and changing lifestyles. Fluxon and Stradon are the latest e-scooter models and with the A-TO Smart Bike, A-TO is once again expanding its product range for 2023.
Fluxon: Most powerful e-scooter
The A-TO Fluxon is the SUV among e-scooters – comfortable, powerful, enduring and well thought-out down to the last detail. The Fluxon's removable battery pack has 418 Wh, giving it a range of up to 45 kilometres. 10-inch pneumatic tyres, a particularly low standing height and a wide, waisted deck make it comfortable like no other. And with the central grab handle through the V-handlebar, it can be pulled comfortably like a trolley when folded. On the design side, the Fluxon is clean and tidy, cables are routed internally as far as possible, and the finish is elegant black.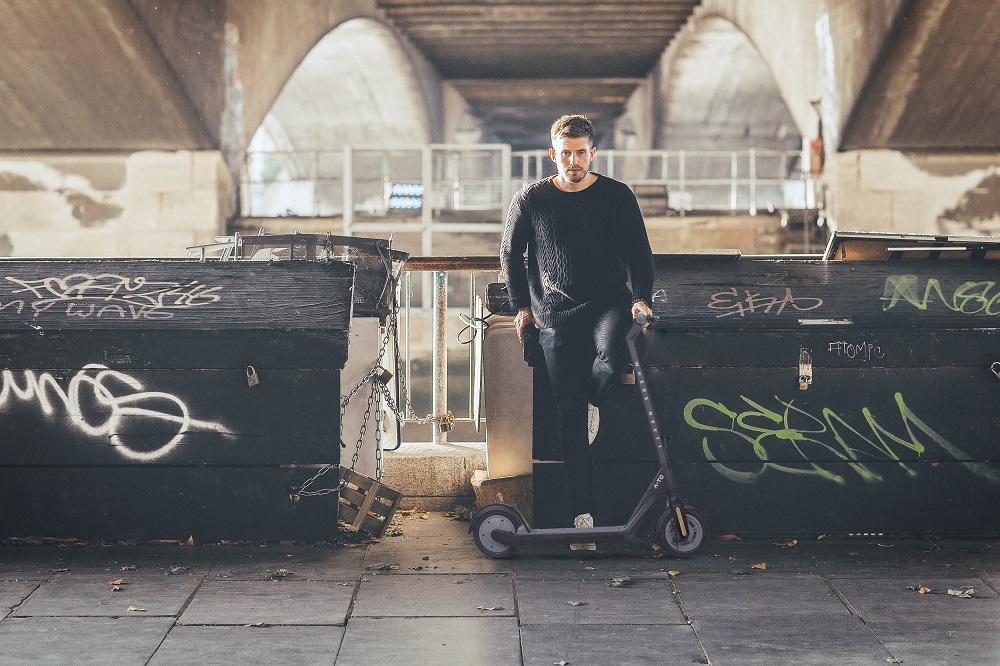 Stradon: Mirco-mobility in its most comfortable form
14" pneumatic tyres, a height-adjustable seat and rear suspension make the A-TO Stradon a comfortable all-rounder for town and country. Shopping can be carried in the luggage basket at the rear and the wide deck offers enough space for a shopping bag and a six-pack. In addition, the Stradon comes with a number of features that guarantee comfort and increased safety throughout the day. And with the removable battery, the Stradon has a range of up to 50 kilometres.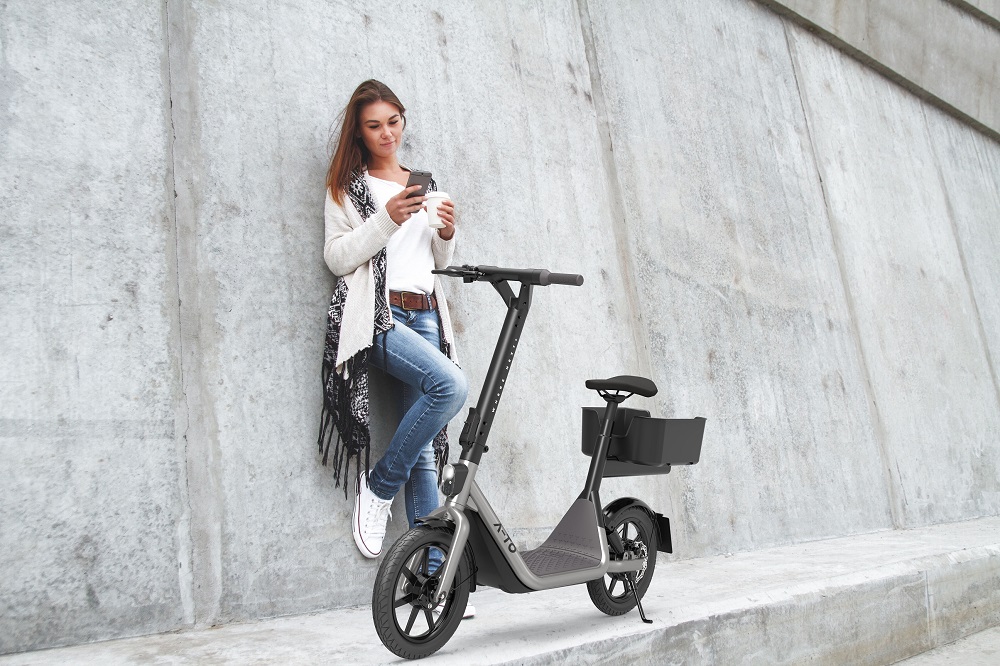 A-TO Smart Bike: The E-Bike reinvented
The first smart urban e-bike from A-TO is the result of countless hours of development. Behind the clean look is a 3-speed automatic gearbox that automatically adjusts the drive assistance depending on the gradient. The bike can be connected to a smartphone to read out information such as speed or mileage. The various riding modes can also be set via the A-TO app. However, the app and the bike always remain independent, i.e. it is possible to set off even if the mobile phone has a flat battery.