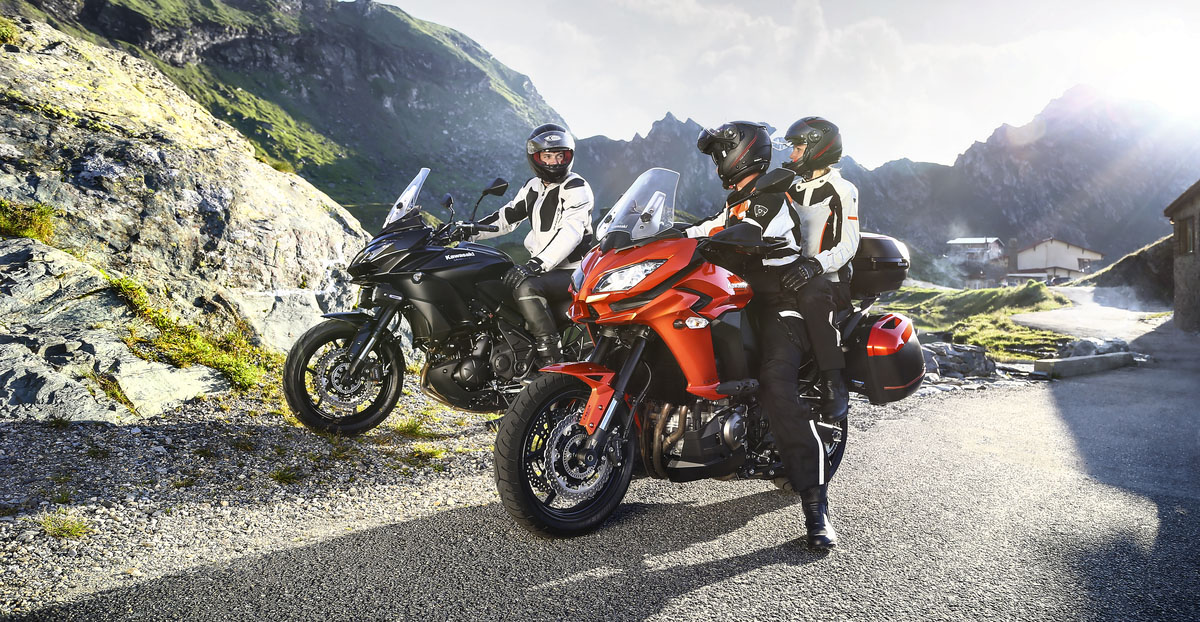 Noticias
KSR Hellas / Kawasaki
KSR Hellas is the new exclusive distributor of Kawasaki in Greece
KSR Hellas, a subsidiary of the KSR Group, has become the exclusive representation and distribution of Kawasaki in Greece. KSR Hellas and the entire KSR Group are looking forward to the future of the historic manufacturer and its loyal customers in Greece with as much drive as a sense of responsibility.
The KSR Group is one of the leading manufacturer-independent importers of two-wheeled vehicles in Europe. Headquartered near Krems in Austria, the company maintains additional country offices in Europe and was recognised as one of «Austria's Best Managed Companies» in 2021. Integrated into the KSR Group as a subsidiary in 2021, KSR Hellas is now exclusive distributer of Kawasaki in Greece.
Kawasaki Motors Europe was quick to recognise the strong growth and ambition of KSR Hellas and has now signed an exclusive distribution agreement to usher in a new era for the legendary manufacturer in the Greek two-wheeler market. The first objective of KSR Hellas is to reestablish the supply of spare parts in the Greek dealer network in order to ensure all warranty requirements on already sold vehicles and to increase the service for existing owners.
The wider development contract that KSR Hellas has drawn up for Kawasaki is designed to take the manufacturer to a new level in all areas in the long term. Among other goals, the contract includes the expansion of the model range offered in Greece and the continuous supply of vehicles to support and further expand the dealer network. Targeted promotional activities also need to be implemented.
KSR Hellas will be supported by experts of Kawasaki Motors Europe, who have many years of experience in the Greek motorbike market and are familiar with Kawasaki's demanding internal procedures to ensure a smooth transition.
KSR Hellas also sees its new role as exclusive distributor as a confirmation of its previous work with other brands on the Greek market. With great enthusiasm and a sense of responsibility for the new challenge, they want to strengthen the confidence of existing and future proud Kawasaki riders.
Photo: (c) Kawasaki