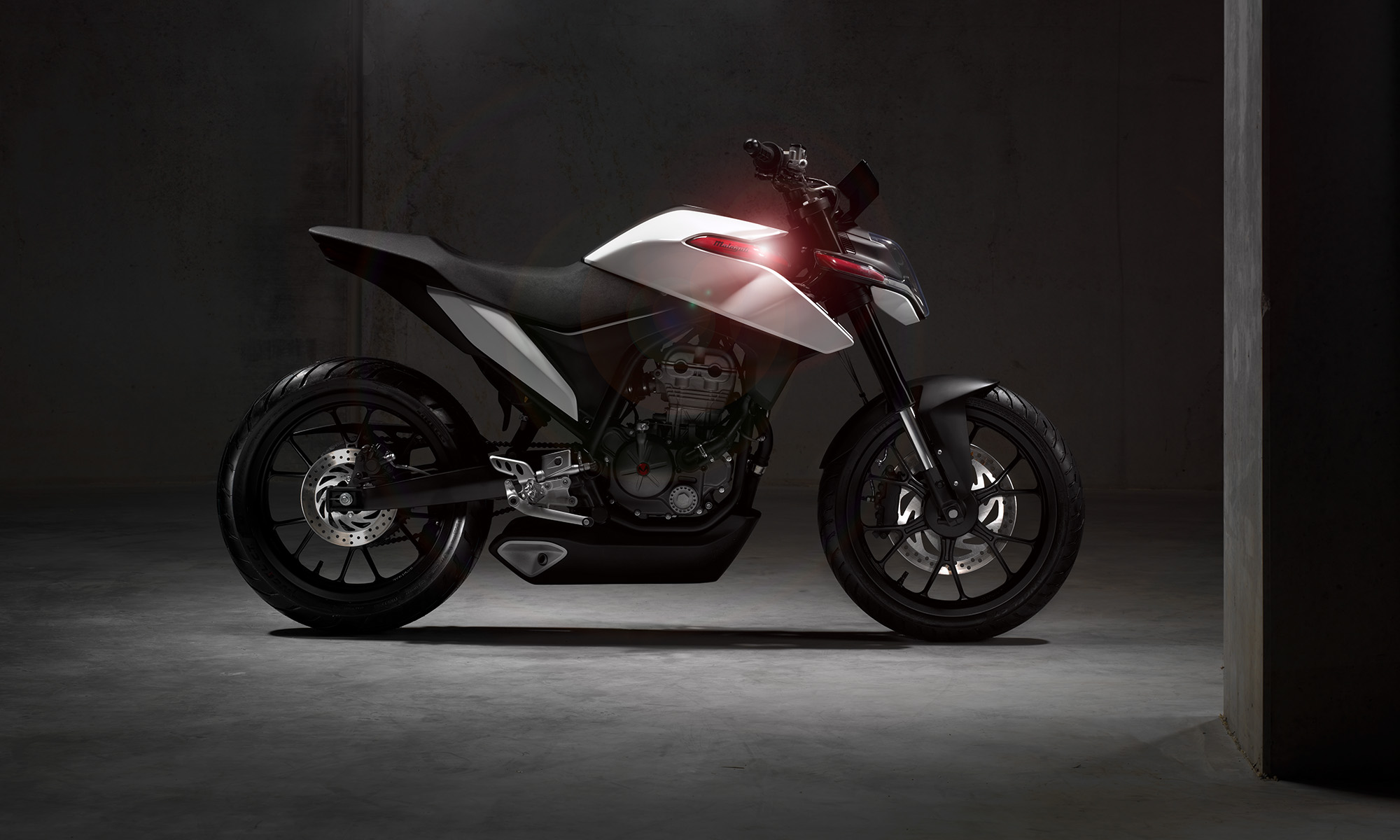 News
Rapid model development at Malaguti
The next chapter of Malaguti starts now
One year after KSR Group announced the reinterpretation of the traditional brand at EICMA in Milan, the next chapter of Malaguti's reputable history begins at this years EICMA with new models and special editions.
The highlight of the show is the DRAKON125. The sporty naked bike has been redesigned from scratch and is one of the first models to come out of the design centre established in 2019 in the KSR headquarters in Austria. Although the new model, which is set to go into production in the second half of 2020, shares almost no parts with its sibling models, the DRAKON125 remains true to the "Spirit of Bologna" to which Malaguti is committed. After all, the resurrection of Malaguti is not about copying historical design elements, but about reviving the philosophy that made the brand big: affordable sportiness, modern technology and high product quality in entry-level classes, inspiring the young and the young at heart on a daily basis.
Electromobility will also play a major role in the next chapter of Malaguti, as KSR is also Europe's largest distributor of electric scooters and has more than a decade of experience in this field. The RSTE, a fully faired racing bike driven by a central electric motor with a peak power output of 8 kW (3 kW continuous power rating) is being presented. The power is transmitted to the rear wheel by means of a manual gearbox, thus retaining the original motorbike character. Two lithium battery packs, each with 1.68 kWh, provide a range fit for everyday use and more. Malaguti is aiming to bring the noiseless racer to the market by the end of 2020.
The next chapter also includes other engine variants of the existing models. The comfortable Commuter Scooter MADISON is also due to be launched in the 125 cc class, the models DUNE, XTM, XSM and RST will also have 250 cm³ engines in order to motorise the growing number of A2 licence holders in the spirit of the old Italian university city.
In additional to the promising prospects for the future, Malaguti is looking back to the glory days as it celebrates its 90th birthday in 2020! The MADISON300 and the MONTE PRO125 "Anniversary Editions" will be released as birthday presents for the fans.