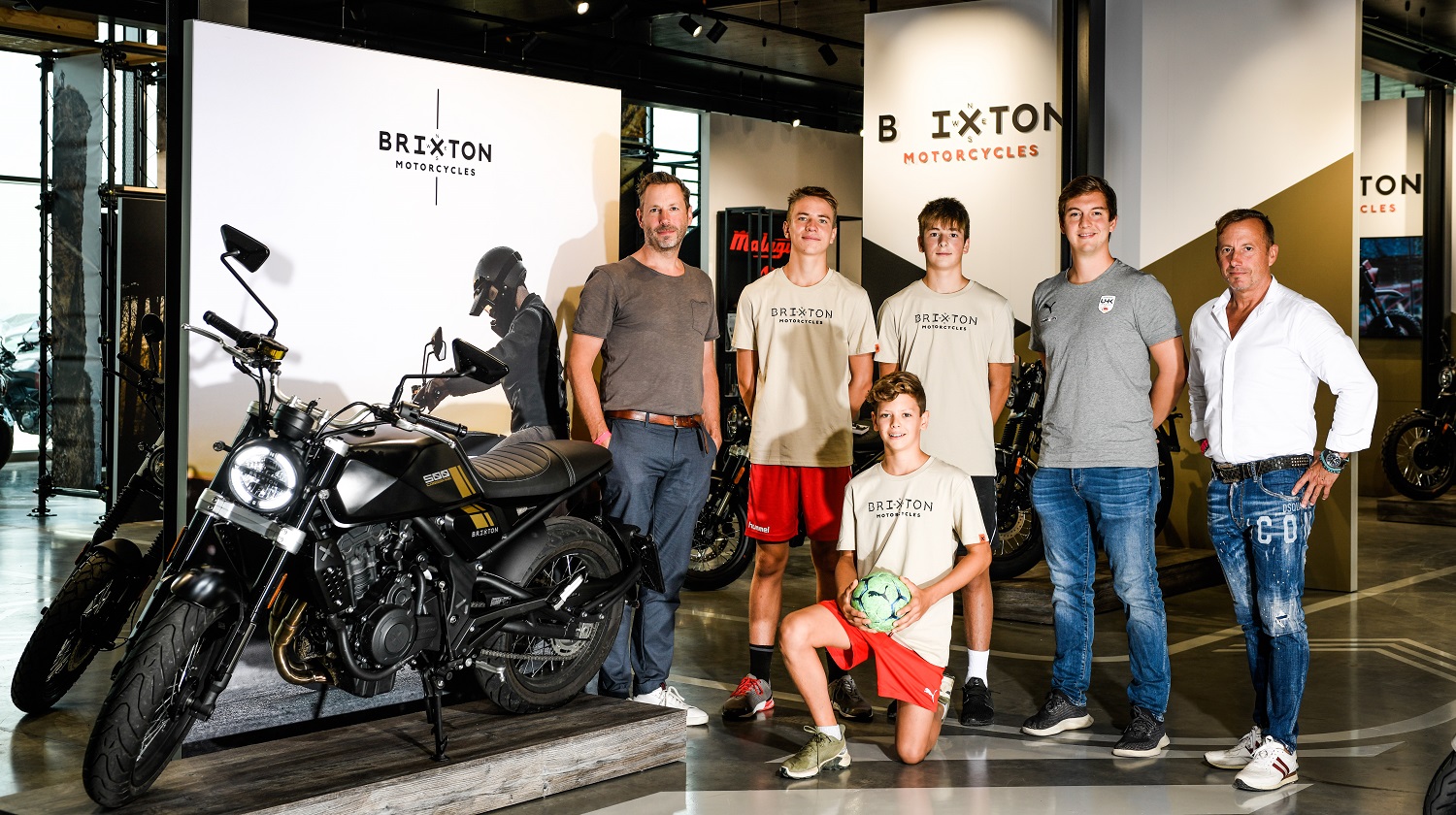 News
Brixton Motorcycles becomes partner of the Förthof UHK Krems
Brixton Motorcycles becomes exclusive and name-giving partner of all male junior teams of the traditional handball club Förthof UHK Krems. The teams start with the new name "Brixton Fire Krems – Langenlois" into the new season.
The exclusive sponsorship includes all 18 male youth teams, the Future Team (U20) and the young HLA CHALLENGE team of the successful Krems-Langenlois consortium, which was promoted to the 2nd Austrian League for the first time this year. The new name "Brixton Fire" is derived from both the iconic fireball in the logo of Förthof UHK Krems, and the Brixton model Crossfire.
For KSR owner and co-founder of the Brixton Motorcycles brand Christian Kirschenhofer, the sponsorship combines two important values: ties to the region and support for youth sports. "I grew up here in the region and still feel strongly connected to it. In my high school days, in addition to ice hockey training, I also trained with the UHK youth team on one or two occasions. So I know from personal experience about the importance of the regional sports clubs for the boys, who do great things," says Christian Kirschenhofer, who sees himself in the cooperation not only as a financial backer, but also wants to be proactively involved in the future as a member of the presidium.
We are looking forward to the cooperation and wish Förthof UHK Krems a successful new season!