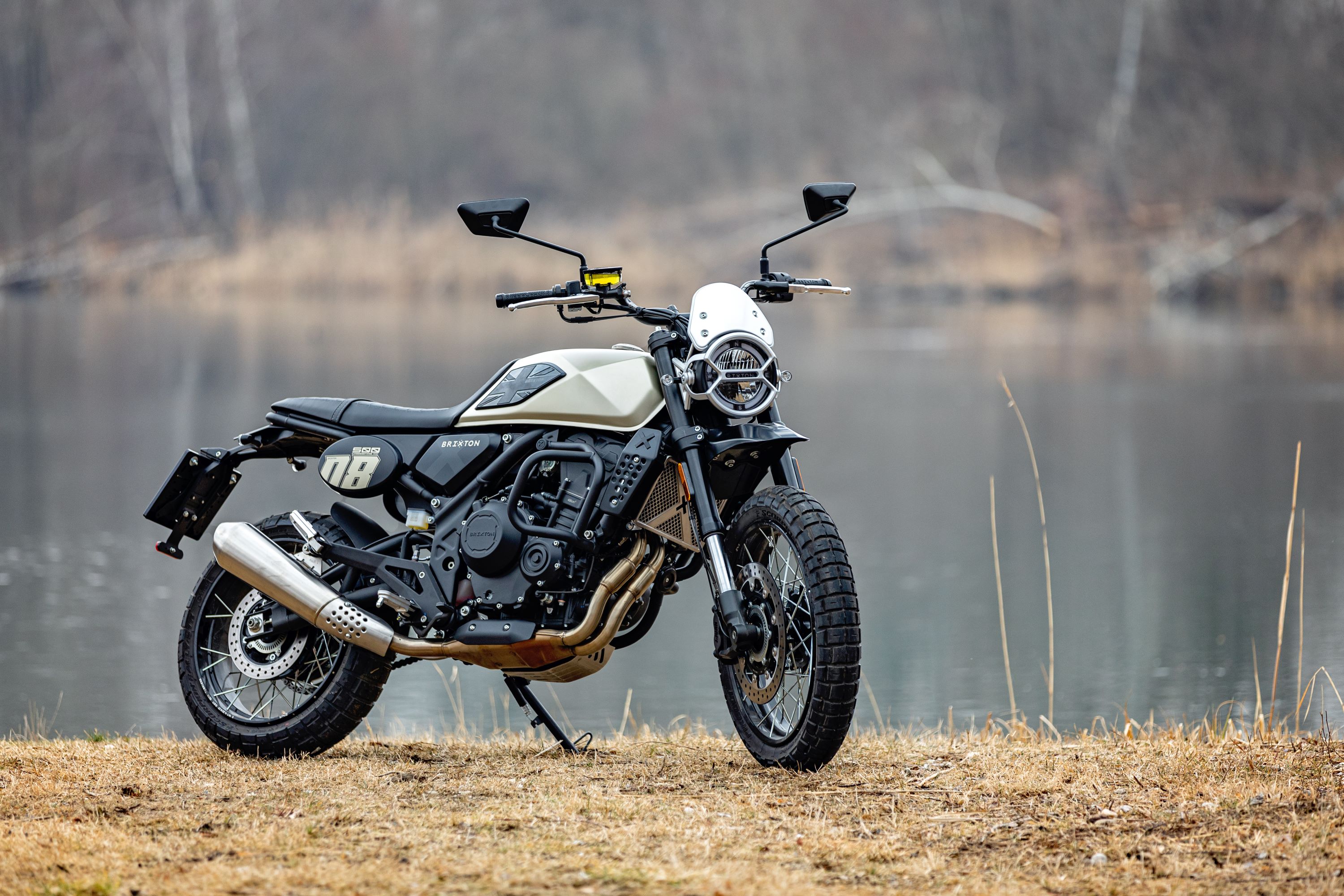 News
Brixton Crossfire 500 XC: Available now!
Any direction, as long as it's your own. Is this a strong statement, a great vision, a vague claim? For the growing Brixton community, at any rate, it is everyday life – and there has never been a Brixton that has lived up to it more. The new Crossfire 500 XC is open to every change of direction, ready for spontaneous trips, and still well positioned for off-road adventures. Of course, it takes more than slightly chunkier tyres for the sake of looks. The brand new Brixton Crossfire 500 XC at a glance.
Three years ago, KSR Group, manufacturer of Brixton Motorcycles, introduced the Brixton Crossfire 500 and 500 X at the Milan EICMA. Both largely understood the same design language and proudly wore the now iconic Crossfire-X on the tank. The latter came with slightly wider handlebars, rougher tyre tread, a flat seat and a classic number plate holder mounted under the rear. The 500 X was a little bit of a crosshair, but the decision in favour of one Crossfire and against the other was certainly rarely of a technical nature; in the end, it was probably mostly a matter of the eye.
The Crossfire 500 XC, on the other hand, immediately makes it clear that it can also go off-road – without losing its typical Crossfire sporty road handling. The spoked wheels are familiar, but the 500 XC has 19-inch off-road wheels at the front instead of 17 like its sisters.
Also fitted as standard are a stainless steel engine protection plate and black crash bars. Other new features are the raised front mudguard, the small windshield, a better-protected LED headlight and a radiator grille with stamped Crossfire-X. The 500 XC also relies on Pirelli tyres: the Scorpion Rally STR creates the ideal combination of on- and off-road performance, is comfortable and, with its stubbornly aggressive tread, also achieves a decent mileage.
Otherwise, the Crossfire 500 XC falls back on what has more than proven itself on its sibling models: The water-cooled in-line two-cylinder with A2-ready 35kW also works excellently off the road thanks to its elastic torque band. The upside-down fork with adjustable compression and the shock absorber with adjustable preload and rebound still come from KYB with their longer suspension travel. The hydraulic 2-piston brake caliper is the same as on the well-known Crossfire 500 models and the 320mm brake disc is made by the Spanish manufacturer J.Juan.
The new Brixton Crossfire 500 XC in Desert gold is available from € 6,999.
Brixton Website| Crossfire 500 XC