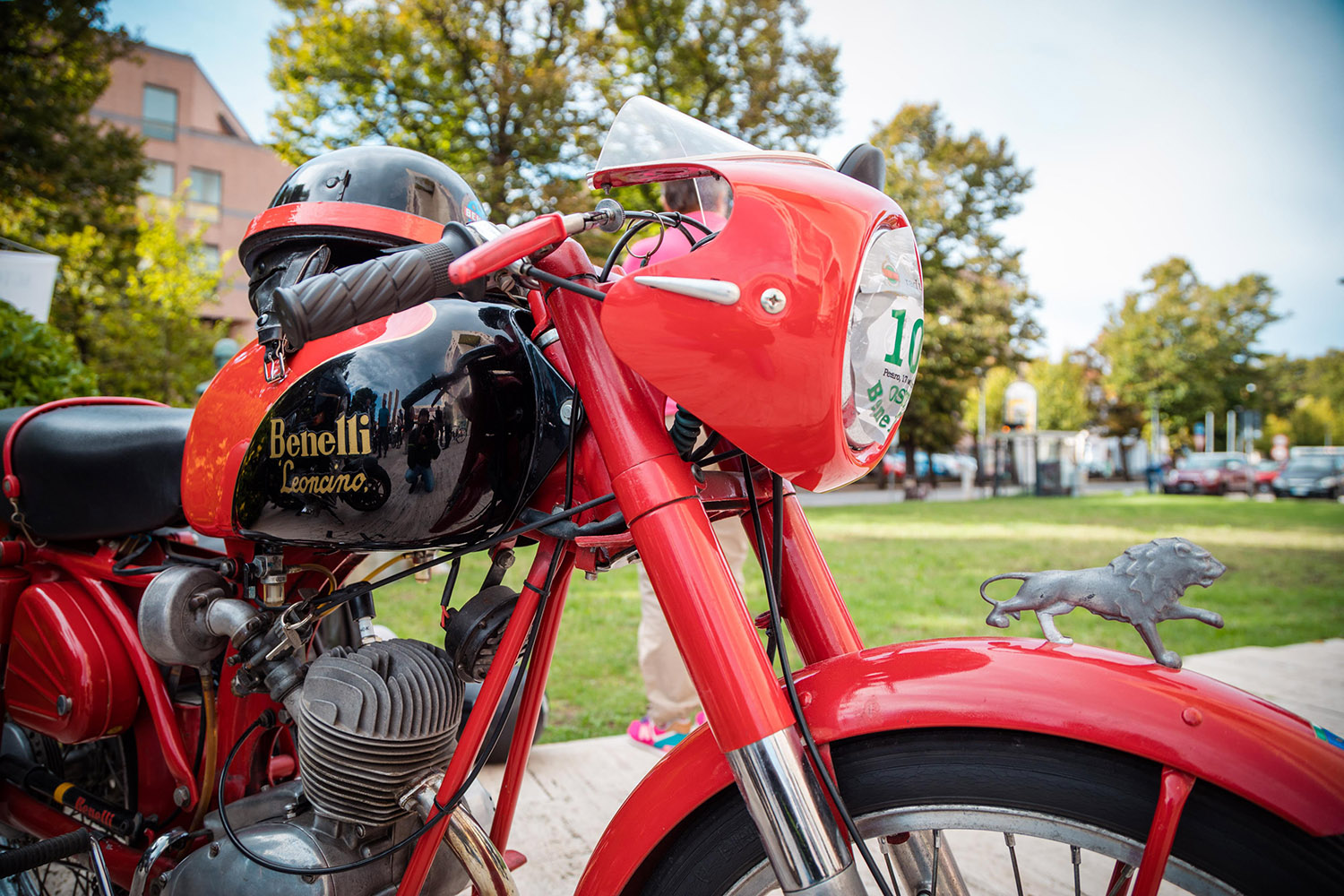 The traditional "Benelli Week" will take place from 16 to 22 September in Pesaro. The event, dedicated to all motorcycle lovers and open to all brands and types of motorcycles, is organized by Registro Storico Benelli and Motoclub Tonino Benelli in collaboration with Benelli QJ.
This year's event is dedicated to the Australian rider Kel Carruthers, who in 1969, exactly 50 years ago, became world champion with a four-cylinder Benelli in the quarter-litre class. Benelli Week 2019 also celebrates the unforgettable English racer Ted Mellors, who won the legendary Isle of Man Tourist Trophy (IOMTT) in 1939 with the Benelli 250.
The celebrations will continue with the thirtieth birthday of Registro Storico Benelli, which today is the pride and joy of the city of Pesaro and Mecca for many Italian and international motorcycle fans.
During the Benelli Week 2019 there will be exciting motorcycle tours on the most beautiful roads in Italy, where all riders will get to know impressive landscapes and beautiful Italian cities like Pesaro, Urbino, Tavullia, Novilaro, Candelara and Gradara. Every evening during the week there will be guided tours of the most famous Italian motorcycle museums and some special events at the Benelli Museum.
As always, the weekend will be the most important part of Benelli Week. On Saturday 21 September 2019, a motorbike tour will start to Cesane and Fossombrone and end with a special evening event at the Benelli Museum. On Sunday 22 September 2019, the "Benelli Day" will take place, a classic car excursion with exceptional Benelli and MotoBi models.
All Benelli fans can find out more about Benelli Week on the website www.officinebenelli.it and more about motorcycles on www.benelli.com!