Ontwikkeling & Ontwerp
Ons ontwerpteam van vervoersmiddelen staat centraal in het ontwikkelingsproces, van het eerste concept tot de laatste testrit.
Ultramodern ontwerpcentrum
In 2019 openden we ons nieuwe designcentrum in Krems, Oostenrijk. Het centrum herbergt ultramoderne apparatuur, waaronder een 3D-scanner en -printer, en een nieuw speciaal departement voor het maken van kleimodellen.
En dat is nog maar het begin. Met een wereldwijde expansie in het verschiet, zal ons ontwerpteam de komende jaren zeker floreren.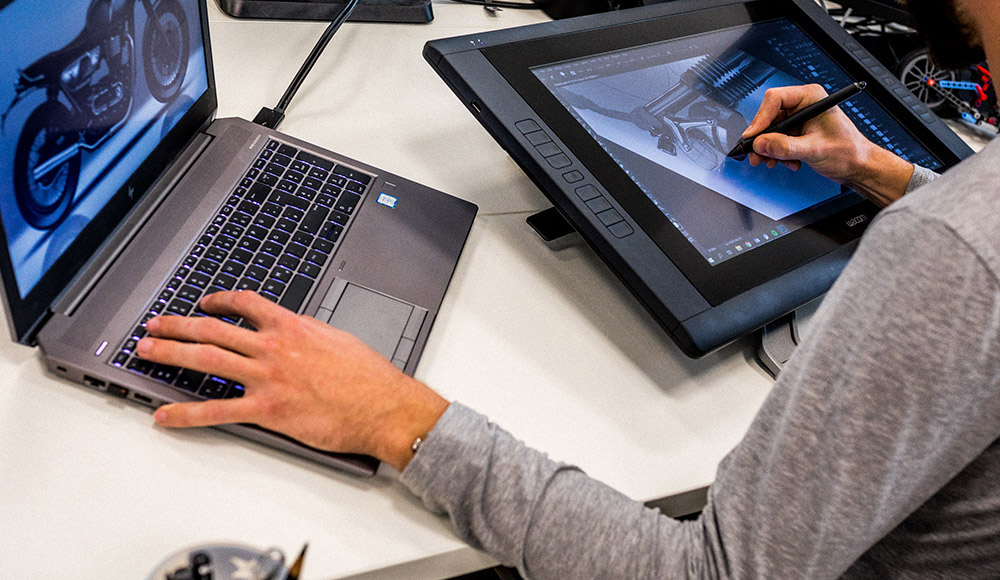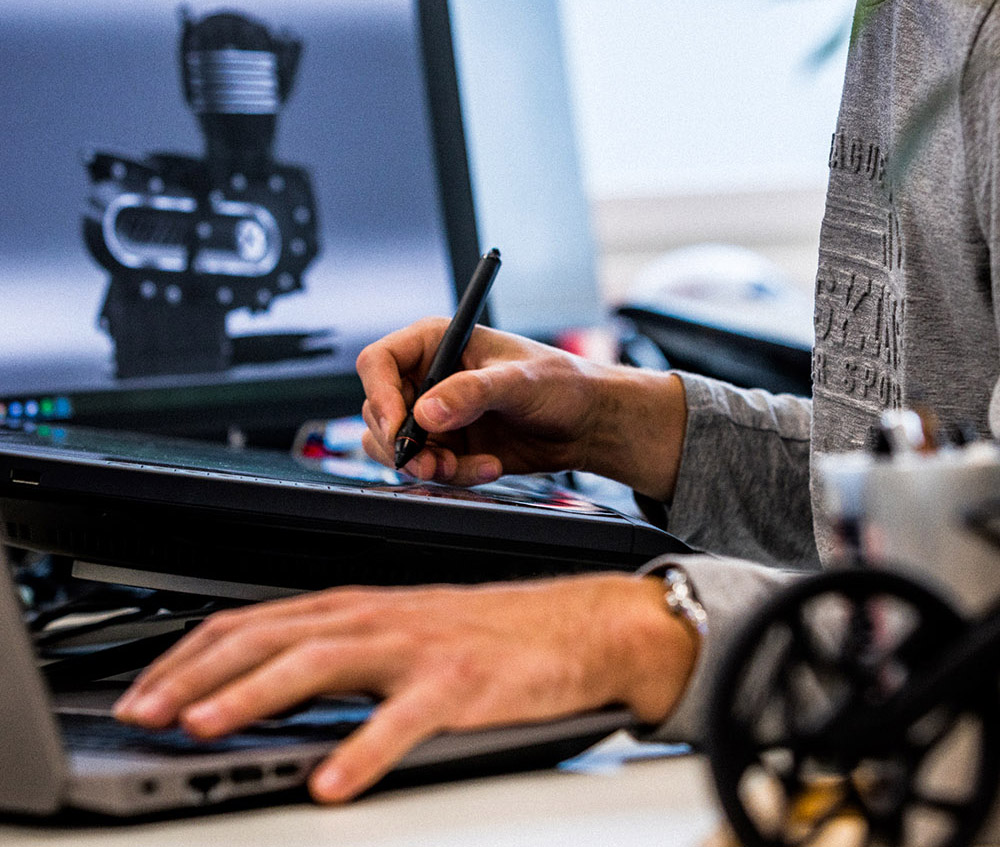 Divers productassortiment
Het team werkt met een breed assortiment van voertuigen en motorvarianten, waaronder onze toonaangevende merken van motorfietsen, Brixton Motorcycles en Malaguti.
Hun verschillende stijlen – klassiek en retro versus Italiaans en sportief – zorgen ervoor dat het team ervaring heeft met de produtie van kwalitatief hoogwaardige voertuigen, ongeacht de uitdaging om deze te ontwerpen en te bouwen.
Ontwerpstrategie
Zonder een goede strategie kan ontwerp alle betekenis verliezen. Daarom maken we een ontwerptaal voor elk nieuw merk dat we produceren, zodat het de komende jaren een sterke identiteit ontwikkelt.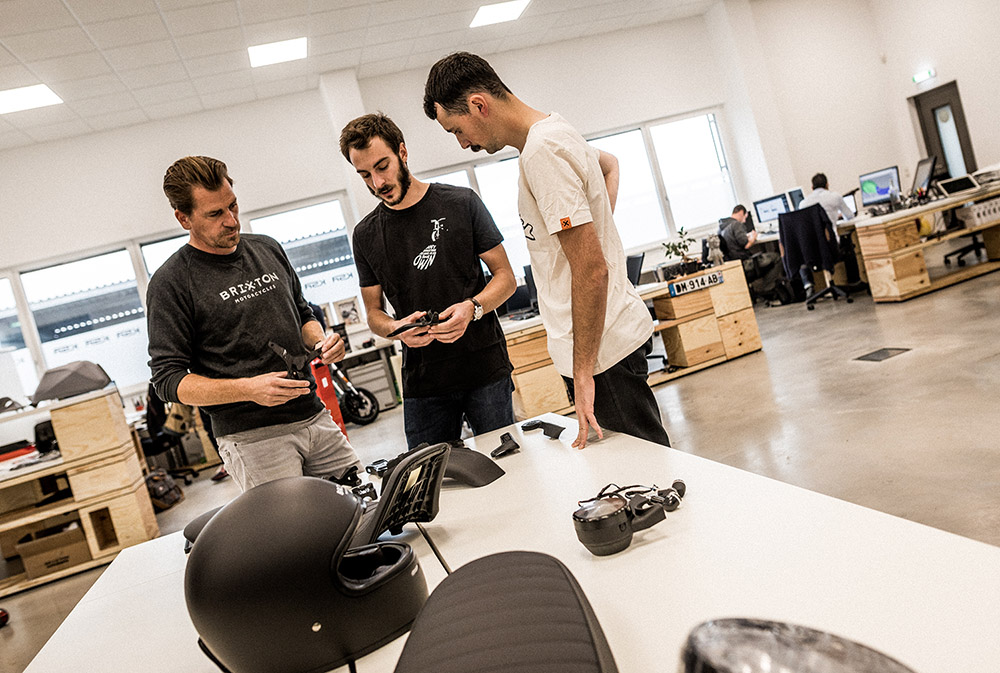 "THE DEVIL IS IN THE DETAIL."
Stage 1
Concept
We kunnen onze productideeën overal opdoen, van marktbehoefte, innovatieve technologie of zelfs via een film.
Stage 2
Ideevorming
We beginnen met een leeg doek en wekken vervolgens verschillende ontwerprichtingen tot leven.
Stage 3
Ontwikkeling
Nadat het team een richting heeft gekozen, begint de ontwikkeling van het ontwerp van het voertuig.
Stage 4
Modelleren in klei
De ontwerpen op papier worden omgezet in een full-size 3D-model. De modeller en de ontwerper werken nauw samen om de oppervlakken en details te definiëren.
Stage 5
3D-ontwerp
Nad het inscannen en digitaliseren van het 3D-model, kunnen de monteurs beginnen met het bouwen van het eerste prototype.